Critical Mass Capital is a privately held company that is quickly becoming a recognized name in the Commercial Finance Industry.
Our company arranges financing directly for principals, and through various other professionals representing principals. Critical Mass Capital is a direct loan originator for many large national financial institutions, and offers a wide variety of commercial finance solutions.
We are also a commercial finance advisory firm, which places senior and subordinate debt and equity to meet most every capital need of our clients.
Our company's Founder and Managing Principal, Barry Durham, has had a wealth of experience in business spanning over 30 years and is results driven. Mr. Durham is also a Vietnam-Era veteran of the U.S. Army, having served for seven years as a non-commissioned officer. While on active duty his conduct earned him several medals, letters of commendation, and a high-level security clearance working in Aviation, Nuclear Weapons Security and Administration.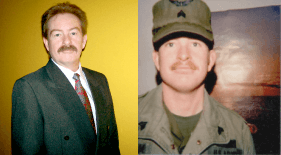 He graduated from the University of Maryland in cooperation with Army Education Centers with a B.S./B.A. in Marketing, 1977 – 1980, and also speaks intermediate level German.
From 1982 – 1991 Mr. Durham held sales positions that included insurance and annuity sales and computer hardware/software sales. He then founded and operated, (AIS) Advanced Internet Services, a networking, Internet and computer services company, which later became NetMonkeys from 1991-2007. In 2007 he became a residential real estate investor. A year later he made a transition to commercial finance and joined Mid South Funding as a Managing Partner. In 2010 he founded Critical Mass Capital.
Critical Mass Capital has a streamlined and organized approach to expedite the finance process.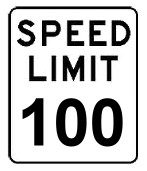 Unlike others, we prefer to, and do work quickly, (dependent upon client ability to also execute quickly). Our approach and financial relationships allow us to reduce the time required to complete your finance request. We are dedicated to delivering a high level of service to provide every client the finance solution that best fits their needs. We truly enjoy serving the diverse needs of our clients daily.
The debt and equity funding requests we receive weekly vary greatly by industry type and geographical location. It would be our pleasure to arrange the capital your company requires to meet your financial objectives.
As a client of Critical Mass Capital you can expect:
Professional representation

Frequent communications

Fully transparent transactions

High ethical standards

Speed of execution
A word from the founder:
First, thank you for visiting my website and considering becoming a client. I'd like everyone reading the content presented on this site to understand one important point. I've been serving the needs of many diverse clients since 1982 and still adhere to what I consider to be one important principle.
"Give clients

real value

for all compensation received". Should you decide to become a Critical Mass Capital client, understand that I am the principle capital advisor and I will represent your company, or you as a private investor, to all financial institutions that your capital need is a fit for and will not cease until I receive the most favorable rates and terms your request qualifies for.
Potential clients — If you've recently, or are being represented currently, by someone who has been less than honest with you stating who they are, what they can do for you, or you've found them to be ineffectual, please get in contact with us TODAY for help.
Contact us today to experience the Critical Mass Capital difference.
A favorite quote: "Worrying is using your imagination to create something you don't want."
Note: This firm supports FINRA, SEC, and U.S. Treasury Department regulations and policies governing anti-money laundering.