FAQ
Below is a list of our most frequently asked questions. Please feel free to contact us with any other questions you may have.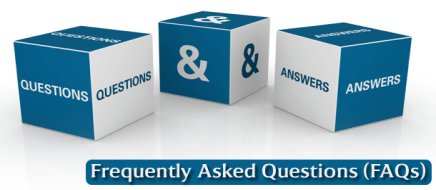 Q: Can I get financing even if my credit score is low?
A: The short answer is yes! Expect to pay a higher interest rate with a lower score. It's common sense that a lender assumes more risk lending to someone with a lower score. This is how the credit bureaus categorize the various FICO scores: Under 597 – High Risk, 598 – 650 is Weak, 651 – 725 Average, 726 – 830 Strong. All lenders reviewing your funding requests will consider your FICO score before offering terms.
If your need to borrow can result in a financial gain over a short term, paying a higher interest rate may be an acceptable option to accomplish your goals. We have "asset lenders" who will lend based on the current and appreciated value of your asset, without the principal being the primary concern.
Q: Is Critical Mass Capital a direct lender?
A: Not exactly, we are a loan origination company that is direct with direct lenders, wholesale lenders, commercial banks, credit unions, private banks, and large hedge funds. Funding requests leave our office, and are emailed directly into the hands of lenders.
Q: How does Critical Mass Capital get paid?
A: Critical Mass Capital is either paid directly by the lender or the borrower. This is always dependent upon which lender is funding a loan request. That information is disclosed once the lender that will be funding the request is identified.
Q: How can I work with Critical Mass Capital?
A: If you are a lender, please contact us to discuss the type of funding requests you prefer we send you, and any guidelines you require us to work within.
If you are a principal/borrower, contact us to discuss the commercial funding you require, and we will do our best to accommodate your needs.
If you are a broker, we require you to sign our NCND so we have a clear understanding about our relationship. Secondly, understand that if (we) arrange funding for your client we will receive our fee either from the lender, or your client. Please advise your client of this. Contact us for details.
Q: How quickly can decisions be made?
A: We usually have an answer within 72 hours, excluding weekends. When a request is submitted to us we will let you know the following (quickly).
Yes, we want to move forward with the deal.
No, we wish to pass on the deal.
We need additional information before we can make a decision.
Q: Are there any upfront fees?
A: Not from us! Unlike many other funding sources, we never charge any upfront fees for our services. It costs nothing to get an answer and quote from us.
If both Critical Mass Capital and the borrower agree to move forward there will be fees included in the deal. Borrowers are responsible for all related fees including appraisals, environmental reports, engineering and architectural costs, etc. These may include travel fees, and will include closing costs.
Some lenders require that some of these fees be pre-paid, and call them a good faith deposit, while others roll them all into closing costs. Both the client and broker will be made aware of the fee structure, once a lender is chosen which has expressed an interest in funding.
Q – How much do I have to have to borrow X ?
A – That's dependent upon a number of factors. Factors that influence a borrower's equity in a deal vary because of the lender, requested amount, use of funds, borrower's background, their liquidity, location, collateral, etc. When requesting funding in any amount, a borrower should try to think like those reviewing their request.
* Is the executive summary concise and well written
* What are assets that collateralize the loan
* Is there a detailed use of funds
* What is the borrower's FICO score
* What is the principals background
* What is the exit strategy
Borrower's can greatly increase their chances of a quick loan approval if they invest the time to address all of the concerns a lender would have, "prior" to submitting a funding request. Contact us to discuss…
Q – What is required to review my loan request ?
A – Please call to discuss your funding needs during normal business hours with any questions.
For our initial review before being submitted to underwriting, we will require:
• Executive Summary 3 – 5 pages detailing use of funds, (blank available upon request)
• Personal Financial Statement, and FICO mid score (blank available upon request)
(note: please do not send any information as graphic files, i.e. – .jpg, .gif, .png, etc. send all information as .doc, .xls, or .pdf.)
Should our underwriter express an interest in reviewing your request, be prepared to submit some or all of the following to us to meet due diligence requirements prior to funding approval and closing:
• Junior or equity loan or investment documents
• Historical operating statements
• Operating plans and budgets
• Market-and-demand analysis
• Material contracts and agreements
• Insurance review
• Phase I environmental site assessment report
• Any other third-party reports deemed necessary
• Completed 1003 Commercial Loan Application
• Last 2 – 3 years tax returns
• Business Financials – (if multi-family – rent roll)
• Schedule of properties owned
• Property photos
Contact us with any questions not listed here.