Hotel Motel financing
Hotel Financing Update – April 7, 2022
We have recently begun a renewed focus for Hotel Financing. Two flagged hotel brands we have added for financing are – The Hilton Hotel Brands and the Marriott Family Brands.
We are interested in these financing opportunities nationwide, for acquisitions and refinances. Please contact us to discuss very favorable bank rate financing today.
In some cases up to 90% LTV financing is available at very competitive rates and terms and very reasonable closing times. Borrowers should understand that to expedite the process, all underwriters will require a recent appraisal, an environmental report/s, financials on the property, your personal financial statement, tax returns, a copy of the purchase agreement (if acquiring). Please be prepared to make these documents readily available for review.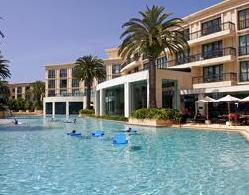 Hotel Motel financing doesn't have to be a daunting or overwhelming process. We will walk you through the process of financing your Motel or Hotel and explain all steps to make the experience an enjoyable one. We will also expedite all matters to the very best of our ability to ensure no unnecessary delays occur.
We pride ourselves on our ability to execute quickly for our clients. Contact us today to discuss your Hotel or Motel financing needs.