National Commercial Real Estate Financing



At Critical Mass Capital we adhere to sensible underwriting standards. You won't see any new programs here that feature Trading Platforms which promise to leverage small investments and create huge returns quickly to reinvest. We also don't promote bank guarantees and standby letters of credit to get a client capital.
We don't deal in commodities, bonds, or any speculative investments either. We don't make exaggerated claims regarding our abilities, and we don't ask for large retainers from our clients just to review your request.
Can't get to the capital you need?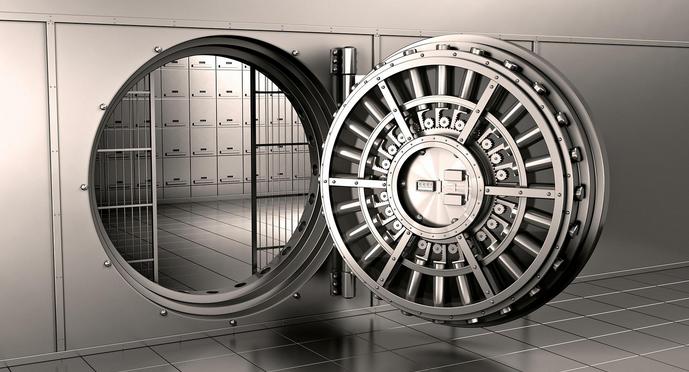 As our client you can expect straightforward answers and most likely, the financing you are seeking within a reasonable time. Simply put, we have the ability to introduce our clients to a broad number of financial institutions which in most cases can finance your request.
We offer national commercial real estate and other financing tailored to your small or medium business. We work directly with borrowers, and through a number of other professionals representing principal borrowers. We can obtain commercial capital commitments from our underwriters in as little as 4 hours, and provide funding within 10 days in certain circumstances!
We can offer our clients interest only, short-term, and permanent fixed or variable rate financing with USDA B&I, SBA, private money and conventional financing. We provide national commercial real estate financing for both owner occupied or non-owner occupied properties and can provide small to large portfolio finance also.

New construction financing is available for select projects!
Also available for small business – Term Loans from $1 to $10MM that Complement Asset-Based Revolvers.



Credit challenged Investors seeking a commercial bridge loan from $100K – $2MM in New Mexico, Utah, Colorado and Texas please CLICK HERE.
Did you know that SBA and USDA BI loans can offer up to 90% financing, and can process quicker than what you've been led to believe?
Developers and operators of Assisted Living Centers, Multi-Family, Affordable Housing Projects, and Student Housing please inquire for special financing information available for properties and developments nationwide.
Contact us to discuss your request for financing today.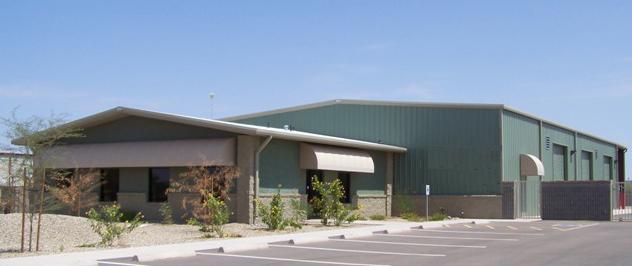 Small Business Small Loan Program
Another program we offer is for smaller businesses that ranges from $25,000 – $500,000. Underwriting for these loans uses a very common sense approach. Decisions on these commercial real estate mortgages and business loans are based on the borrower's entire story, not just the numbers on paper. Credit challenged clients please call to discuss.
This is a very flexible loan program that work well for self-employed applicants, including "no income verification" loans secured by both mixed-use and commercial real estate. Program includes loans for:
• Debt consolidation
• New building purchases and refinancing
• Property improvements and business expansion
• Working capital and purchases for other business needs
This loan program is a perfect fit for commercial real estate owners with properties like:
• Warehouses
• Apartment buildings
• Retail, office or mixed-use buildings
• Funeral homes
• Hotels and motels
• Auto repair shops and more
Applicants can receive a credit approval within 24 hours. Underwriting can be completed in 48 hours and settlement can be made as quickly as 10 working days from application excluding weekends. Get in contact with us today to discuss your small business loan.
---
Small Balance Loans starting at $300,000
We can arrange small balance national commercial real estate financing for owner-occupied and investor commercial properties and can get your request processed quickly. We offer very attractive rates starting at 4.x% with favorable terms.
Program Highlights:
No Balloon Payments
No Rate Increase for lower FICO
National Lending
Flexible Underwriting
One of our Small Balance mortgage loan programs provides fast, flexible financing with up to 30 year terms, the ability to borrow up to 90% of the property's value in some cases and fast 30-45 day closings.
Up to 30 Year Terms
Up to 90% Commercial Financing for Owner Occupied Properties
Unlimited Cash Out Commercial Mortgage Refinancing
No Monthly or Annual Financial Reporting Requirements
No Balloon or Call Terms
Personal Income Combined to Help Property Cash Flow
All Loans are Assumable and Allow for Secondary Commercial Mortgages
Simplified Residential Approach to Underwriting
No Limit on Loans to a Single Borrower
Permanent Conventional and Private Financing is available!
Contact us for a current Permanent Financing Rate Sheet.

---
 National
Commercial Real Estate Bridge Financing:
Acquisition, Refinance, Quick Close, Cash-Out, Repositioning, Discounted Payoffs, Opportunistic Situations

Fast Funding from 5 – 14 Days

Interest Only

Recourse/Non-recourse

NO Prepayment Penalties

 Up to 75% Loan to Value

1st mortgage and subordinate debt

Bridge Loan Interest Rates from 8% – 14%, deal specific

$2 – $35 Million (lower amounts available, case by case basis)

1 – 3 Year Terms + extensions

Points range from 2 – 3, deal specific

Property Types:   Office, retail, multifamily, industrial, hospitality, and select commercial land
* Alternative assets considered on a case by case basis
For a fast free review and consultation of your bridge financing needs, contact us today.
---
We routinely provide commercial financing for the businesses listed below.
[table id=3 /]
National Commercial Financing is Available for:
Acquisition, Refinance, Cash-Out Refinance, Construction

Senior Assisted/Independent Living Centers

(Select) Commercial Developments

Market Rate & LIHTC Multifamily Developments

Industrial/Warehouse/Distribution Centers

Mixed Use Buildings

Shopping Centers/Stand Alone Retail

Office Buildings

Self-Storage Facilities

Medical/Dental Buildings

Casino/Resort

Restaurants

Car Dealerships

Churches

Infrastructure

Airports

Convenience Stores

Truck Stop Financing

Auto Repair Related

Renewable Energy Project Divestitures

Bio-fuels, Hydro, Waste to Energy Projects

Wind & Solar PV Projects

Mobile Home Park/RV Park Financing

Government Contractor Financing

Corporate Lines of Credit

Securities/Stock Loans
And UNIQUE Property Types:
– Office Condos

– Light Industrial, Assembly Warehouse

– Multi-Unit Retail Strip/Shopping Centers

– S.F.R. Converted to Commercial Use

– Heavy Industrial/Manufacturing Facility

– Self-Storage Units

– Metal Buildings

– Auto Services

– Funeral Homes

– Assisted Living

– Day Care Centers

– Schools

– Laundry Mats

– Dry Cleaners

– Bowling Alleys

– Golf Courses

– Spas/Salons

– Restaurants

– Animal Clinics

– Retail/Office with Residential Above.
If you don't see it listed, contact us for a quick answer!
---
---
International Financing
We have International Trade Finance & Funding programs available with attractive rates and terms for U.S. based companies expanding operations, and import/export, supply chain/purchase order/trade finance.
We can also arrange – Term Loans for Foreign Investments in the United States from $1MM to $10MM. Read more by clicking the PDF icon below.

We can arrange International financing with flexible long-term loans to U.S. businesses with expansion projects in:
Latin America, Eastern Europe, Asia and Africa.
Loan Terms
•    Loans $3 to $10 million in U.S. dollars; >$10 million case-by-case
•    Repayment term up to 12 years, with interest-only grace period up to 2 years
•    No shareholder ownership dilution and no board seats
•    Variable and fixed interest rate options
•    Attractive pricing and structure
•    Transaction costs and all advisory fees can be financed
Flexible Use of Proceeds
•    Facilities Acquisition, Construction and Improvements
•    Equipment Purchases
•    Permanent Working Capital
•    Debt Refinancing
•    Corporate Mergers & Acquisitions
•    Joint Ventures
Eligible Sectors
•    Manufacturing
•    Dealerships & Distribution
•    Agribusiness & Food Processing
•    Logistics & Transportation
•    Equipment Leasing & Rental
•    Many Other Sectors
Borrower Requirements
•    Business Plan in English with financial projections
•    Audited fiscal financial statements in English
•    Borrower or related entity must have an operating history
•    U.S. connection through equity ownership, citizenship or services contract
•    Project must have a positive economic and social impact
If these programs do not fit your needs, we have other solutions also. Please inquire!
Principal Borrowers, Brokers, other Financial Professionals, please contact us today to discuss your requirements. We are able to provide a wide variety of services to complete transactions where others fail.
Contact us today!