Multifamily Financing is available in most every market.
Has your bank called your multifamily loan due? Or have they indicated they will not refinance it? Or are you an investor seeking to acquire a multifamily property?
Critical Mass Capital has partnered with Fannie Mae, Freddie Mac, FHA, SBA, & USDA D.U.S. Lenders, life insurance companies, community banks, top 10 banks, private investment groups investment banking firms, bridge loan lenders, and real estate investment trusts to bring you a wide selection of multifamily financing options.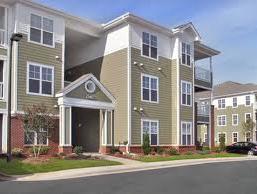 We can offer you fast, professional service for your acquisitions, refinances, or cash-out refinances in the form of bridge loans, mezzanine debt, equity, or permanent multifamily financing.
We represent a nationwide network of underwriters willing to quote attractive rates and terms for all of your multifamily financing needs.
Financing is available from $1 – $75 million with fixed and adjustable rates starting at 4.01%, with 20 – 30 year amortizations for investor multi-family properties. Inquire about multifamily equity investments.
Contact us today to discuss what's required to receive a quote for your Multifamily Finance needs. We can also provide financing for those investors with Single Family Rentals. See here!