Borrowing Base Financing can unlock capital in your company assets.
Is your company undergoing rapid growth? Is it facing volatile commodity prices or seasonal fluctuations? If so, it's worth thinking about borrowing base financing. Borrowing base financing also referred to as Asset Based Financing and ABL  offers you the flexibility to create liquidity from current assets and the ability to adapt quickly to changing market (price) conditions.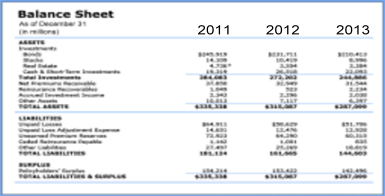 Borrowing base financing is a special type of working capital facility/credit line that is collateralized using your current assets. In contrast to standard, fixed sum working capital financing, the maximum amount of credit that can be used is dependent on the amount of collateral provided – and is aligned to your liquidity requirements. Collateralization allows you to benefit from more favorable conditions than uncollateralized or partially collateralized working capital facilities.
Before granting a borrowing base loan/credit line, we work together with you to perform a due diligence check to evaluate the assets in question. Before the credit facility is granted, you would be required you to offer a principal security interest in your financed assets.
Then a credit facility agreement with you is entered into on the basis of this, which also contains tailored solutions for reporting. Your borrowing base (available credit) is recalculated in periodic intervals – monthly being the minimum. You transfer the necessary data to do this.
For reasons of efficiency, we do not arrange financing for sums smaller than $1 million, and $5 million is typically the maximum for companies with annual revenue from $10 – $50 million or more.

Some of the industries served but not limited to are – manufacturers, wholesalers and distributors, service businesses, staffing companies, technology companies, transportation companies, and government contractors.
CMC can also arrange financing to meet the unique financing needs of healthcare companies also, such as; home health agencies, skilled nursing facilities, nursing homes, rehabilitation facilities, and more.
Please get in contact with us to discuss how we may be of help to your company with asset/borrowing base financing.