Merchant Cash Advances can bring quick cash to your business.
Do you need small business funding quickly? Why waste time with a bank loan? Get a merchant cash advance by next week!
Critical Mass Capital says "YES" when the bank says "NO."  Based on your monthly cash flow or credit card receipts if you process credit cards,  some merchants may qualify for up to $1,000,000.
One of the biggest advantages of a merchant cash advance when compared to other forms of financing is SPEED! Once you have provided the necessary information, we can originate your merchant cash advance quickly and within a week, you will have funds in your bank account.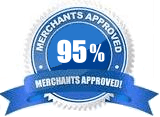 Don't be discouraged if you have been turned down for traditional lending, because Critical Mass Capital can most likely help you. If you own a small business and are searching for unsecured business financing, a merchant cash advance is the quickest way to acquire the cash you need.
What is a Merchant Cash Advance and how does it work?
Merchant cash advances are also known as unsecured business financing, merchant account cash advances, merchant loans, or a business cash advance. Whatever you'd like to call it, it is easier to pay back than a typical loan and much faster to get approved for.
An agreed upon percentage will come right out of your daily credit card receipts, or if you are a merchant that does not process credit cards, at a different interval out of your bank account, so you won't ever have to be concerned about manually making payments.
A unique underwriting criteria has been structured to be very flexible in approving the vast majority of merchants as long as you have an actual ongoing monthly sales volume. This unsecured cash advance program for businesses makes borrowing money simple and quick without the strict application requirements normally associated with business loans.
What are the pros and cons of a merchant cash advance?
This unsecured cash advance works for businesses on a variety of levels in ways that make small business loans either unattainable or not suitable due to repayment schedules or credit history.
There is a higher cost of capital, yes. But the pros are, (very fast cash). In a tight credit market like today's, businesses that can't qualify for bank financing must turn to alternative financing to meet their obligations or encounter financial hardships.
We're here to help you get the needed funds into your company quickly!
What type of businesses typically qualify for merchant cash advances?
•    Trucking Companies •    Automotive Shops •    Medical Practices •    Dental Practices •    Restaurants •    Convenience Stores •    Truck Stops •    Dry Cleaners •    Liquor Stores •    Bars/Nightclubs •    Various Retailers •    And many others
What can the funds be used for?
•    Purchasing new equipment •    Inventory •    Meeting payroll •    Marketing and advertising •    Paying taxes •    General cash flow needs •    Expansion and growth •    Emergencies •    And many other needs
We know that as a business owner you are very busy, so we make our application process very simple and only ask for half the paperwork of a small business loan.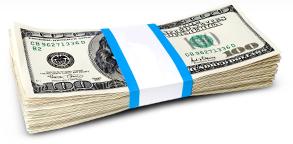 What are you waiting for? Get the process started today to see how much you could be approved for. Our program has a 95% merchant approval rate. Email us to get pre-approved! (Weekends excluded).