This page was created for Accredited Investors/Investment Groups seeking various investment opportunities.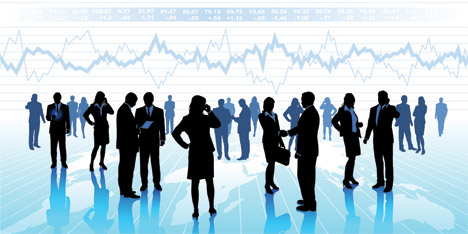 Several times monthly we are approached by principals or their representatives with promising Joint Venture or Equity investment opportunities from all sectors with varying funding amounts requested.
Some of these investment opportunities do not meet the investment criteria for the VC and PE community, or banks and private capital groups for debt financing for various reasons. Although they may not meet their criteria, many of these investment opportunities do possess
strong market differentiators

or attractive equity positions and ROI's.
That being said, these investments may mitigate enough risk to be of interest to an accredited investor.
For these reasons we encourage interested investors to contact us to be added to our confidential accredited investor database. Investment opportunities come from all sectors for Joint Ventures or Equity Investments in, but not limited to:
Commercial Real Estate

Upstream Oil & Gas

Renewable Energy Projects

Short-Term Bridge Loans

Mining Operations

New Medical Devices/Inventions

Real Estate Developments

Feature Film Equity Investments

Other
Please email and/or call to discuss your specific investment criteria and we will match your interests with a funding request. It's that simple. Contact us today.
Disclaimer: Critical Mass Capital is not a licensed United States Securities Broker/Dealer or  U.S. Investment Adviser. CMC is a Commercial Finance Advisory firm which places Senior and Subordinate Debt/Equity. In all transactions where securities are issued, CMC leverages relationships with licensed securities broker/dealers/investment banking and law firms. CMC is not responsible for any third-party costs and makes no warranties or representations as to the Buyer, Seller or Transaction. CMC also accepts no responsibility or liability for any fees paid to any third-parties. All due diligence is the responsibility of the Buyer and Seller, and/or client and financial entity.