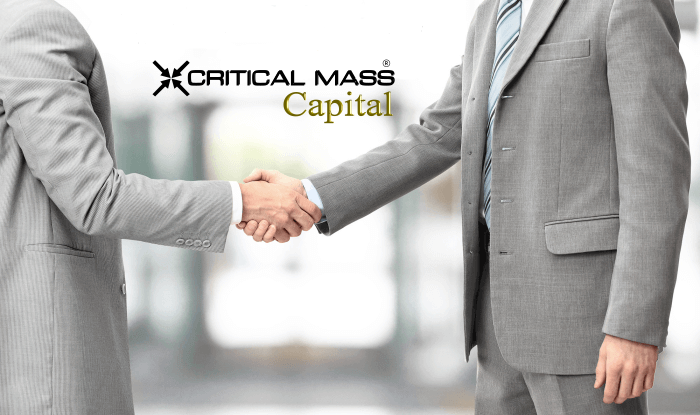 We'd like you to consider Critical Mass Capital the next time your Lower Mid Market or Middle Market Company needs debt & equity financing. We can arrange your debt financing (without an engagement fee), for capital required at all stages of your company's financial life cycle. Target size — $8MM – $50MM. 
Industries served:
• TMT Sector
• Industrials
• Healthcare
• Consumer Retail
• Business Services
• Natural Resources
Senior & subordinate debt structured as:
• First or second lien loans
• Uni-tranche loans
• Mezzanine loans
• Bridge loans
• Preferred stock
• Asset backed loans, including revolving credit facilities and mortgages
Proceeds can be used for:
• Leveraged buyouts
• Acquisition financing
• Refinancing of existing credit facilities
• Buyout of existing lenders or shareholders
• Approaching maturity / covenant step-down
• Working capital to support growth or realignment
CEO, CFO points of interest:
• No external or third-party approvals required
• Investment at all levels of the capital structure
• Broad experience in industry sectors and financing structures
• Investment committee process engineered to avoid late surprises
• Ability to tailor facilities across a range of debt and equity instruments
• Fewer restrictions than bank debt and less cost implications of minority equity investors
• Ability to address complex situations within short time frames and close transactions quickly
If you feel the information presented here could be a potential fit for your debt financing needs, please get in contact with us to discuss.