Small Business Loans
At Critical Mass Capital we haven't forgotten about small business or small business loans. Small business drives the U.S. economy, and we're pleased to assist the small business owner. We offer Small Business Loans starting at $300,000 up to and up to $8,000,000 for commercial properties nationwide under SBA financing.
Between 2007 and 2011, the big banks collectively reduced their small business loan balances by $93 billion dollars. If your local bank isn't interested in providing your business a small business loan, we are!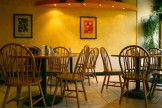 We can arrange small business loans for owner-occupied or non owner-occupied commercial properties and can get your file processed quickly. (SBA loans process in 42 days in many cases) and we offer other very attractive rates and terms.
Program Highlights:
No Balloon Payments
No Rate Increase for lower FICO
Nationwide Lending
Flexible Underwriting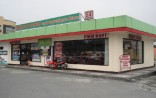 One of our Small Business loan programs provides fast, flexible financing solutions with up to 30 year terms, the ability to borrow up to 90% of the property's value, and fast 30-45 day closings.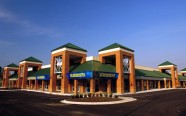 Up to 30 Year Terms
Up to 90% Commercial Financing for Owner Occupied Properties
Unlimited Cash Out Commercial Mortgage Refinancing
No Monthly or Annual Financial Reporting Requirements
No Balloon or Call Terms
Personal Income Combined to Help Property Cash Flow
All Loans are Assumable and Allow for Secondary Commercial Mortgages
Simplified Residential Approach to Underwriting
No Limit on Loans to a Single Borrower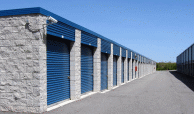 We can arrange small business loans and financing for:
Office Buildings
Multi family 1-4 and 5 Plus Units
Bed and Breakfast
Mobile Home Parks
Retail – Shopping – Out Parcel
Office Condominiums
Sales Distribution
Medical/Dental Offices
Auto Repair
Day Care / Vocational Schools
Health Care
RV Parks
Warehouse – Distribution
Self Storage
Automotive
Flagged and Non-Flagged Hospitality
Mixed-Use Commercial
Light Industrial
Professional Centers
Contractor Yards
Restaurants
Convenience Stores
Strip Centers
Funeral Homes
Spas and Salons and more…
Don't want an SBA loan? We offer
many other forms of financing

and factoring for small business. Through our many private capital groups, we can arrange equipment leasing starting at $20,000 and other forms of financing starting at as little as $5,000.
Click our Financing and Blog links for more information.